Now, the title of this blog post may not sound all that special to you, but for me... well, I never go shopping. Don't get me wrong, I love shopping but I hate spending my money. Today however, I purchased:
The Vintage Teacup Club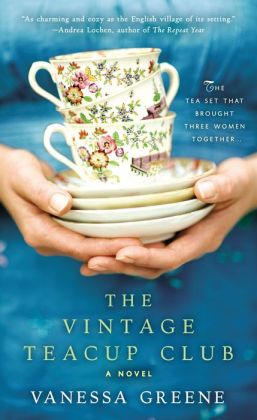 I saw a review of this on someone's blog somewhere and I think it got a good review. I had time to kill today and a Barne's and Noble giftcard to spend, and isn't that cover absolutely adorable? It's a book. It's about teacups. It has vintage in the title. How could it not be good?
Under the Covers and Between the Sheets
I also picked up this delightful little gem for a bargain book price of $4.98 when it was originally $14.95. I love when that happens. It's a fun book full of trivia about authors and books... for example, did you know that Charles Dickens often visited the morgue to get inspired and there is a book (Gadsby: Champion of Youth) that was written without ever once using the letter "e" - and that's a 50,110 word book.
And then, the highlight of my day - new glasses!
It's been a good six years since I got my last pair of glasses (quite possibly more, now that I think of it) and the frames were getting a bit worn. They've held up amazingly well through being hit in the face with a basketball, falling off during various activities, being ripped off by babies and angry siblings, but it was time for them to go. (I've been waiting for the right lens to completely pop out of the frame.) So - new glasses!
And look! They have a bedazzled Celtic knot on the side, which I just love. So far my siblings have told me that I look old (okay fine, older, not old), like a librarian, and geeky. Which is fine by me. Just as long as know one dares tell me that I look like Taylor Swift. My sister started singing "22" to me and I had to shoot her.
Then I went to Bath and Bodyworks and bought the little travel size body lotions of Warm Vanilla Sugar and Vanilla Buttercream. (Can you tell I love vanilla?)
And that, my friends, is the account of my shopping adventures and my first blog post for the week!